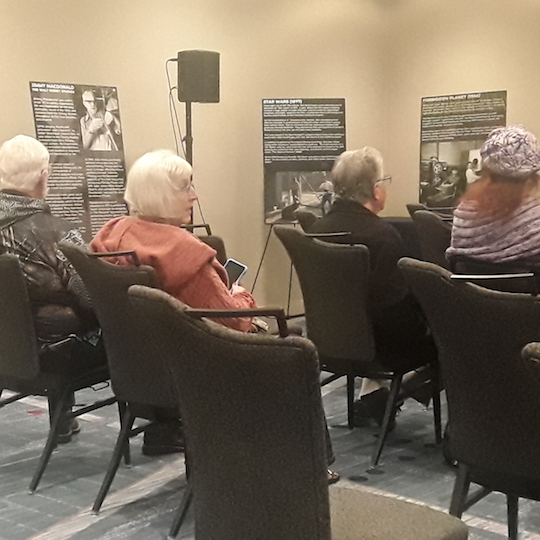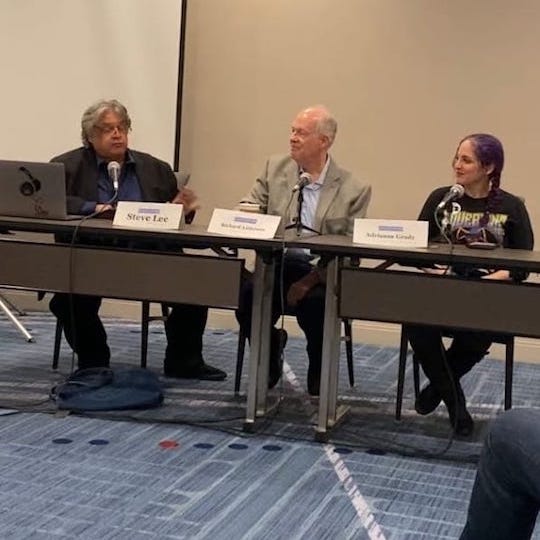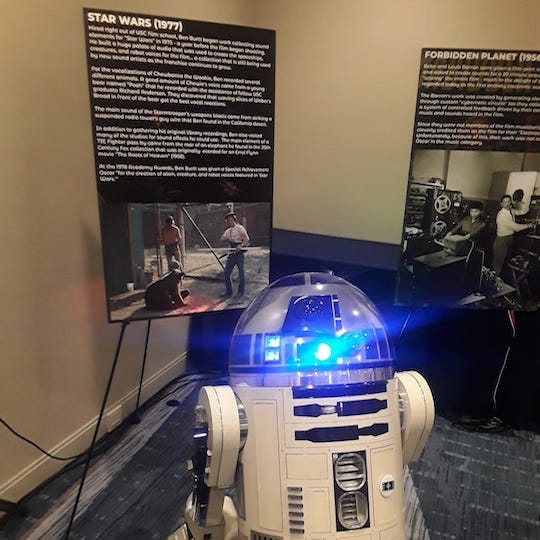 The Hollywood Sound Museum was invited by the Los Angeles Science Fiction Society (LASFAS) to host an exhibit at their annual convention, Loscon, on Thanksgiving weekend 2022. Steve Lee produced a new version of the multi-channel audio montage of classic movie sound effects which he had originally created for the Cinsonika conference at Ball State University in 2016.
CLICK HERE
to read more about this exciting installation came to be - and learn about our panel discussions at the convention - in Steve Lee's column in the Motion Picture Sound Editor's magazine
"Wavelength."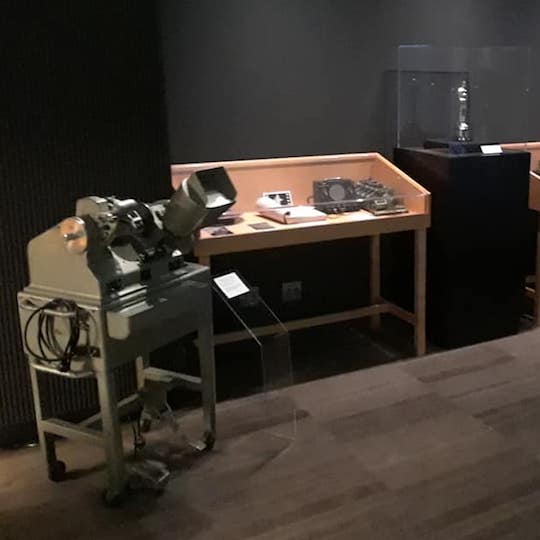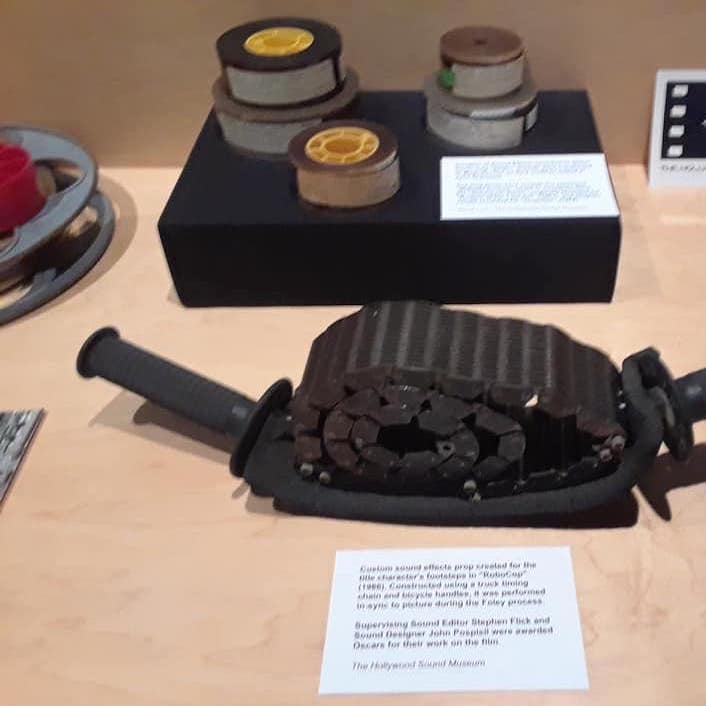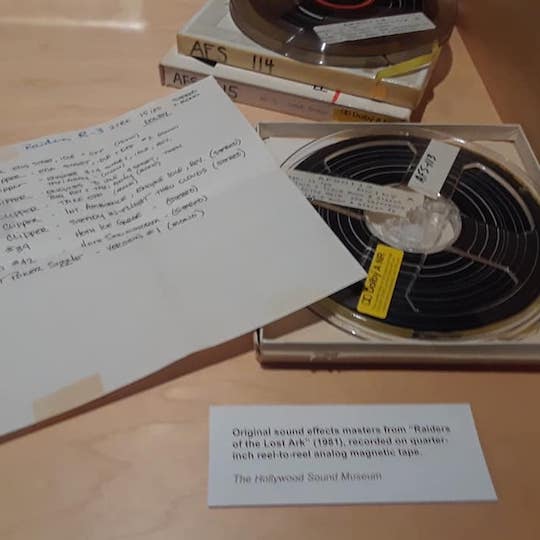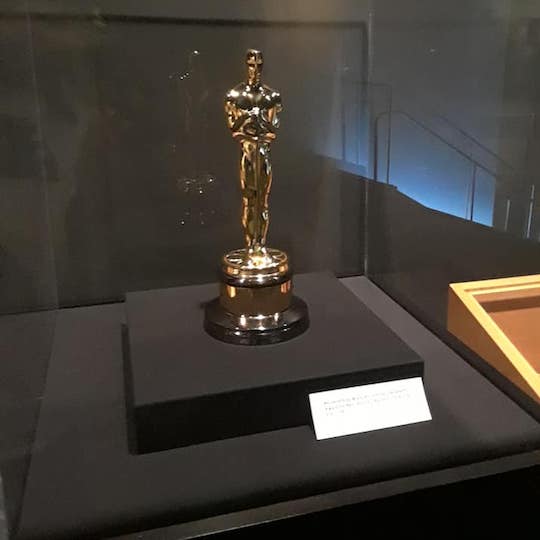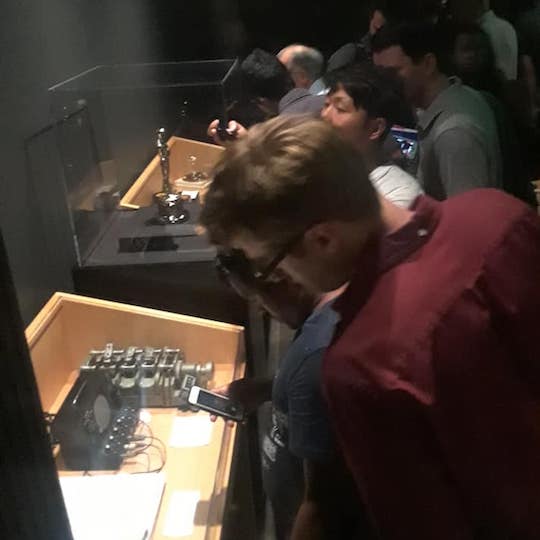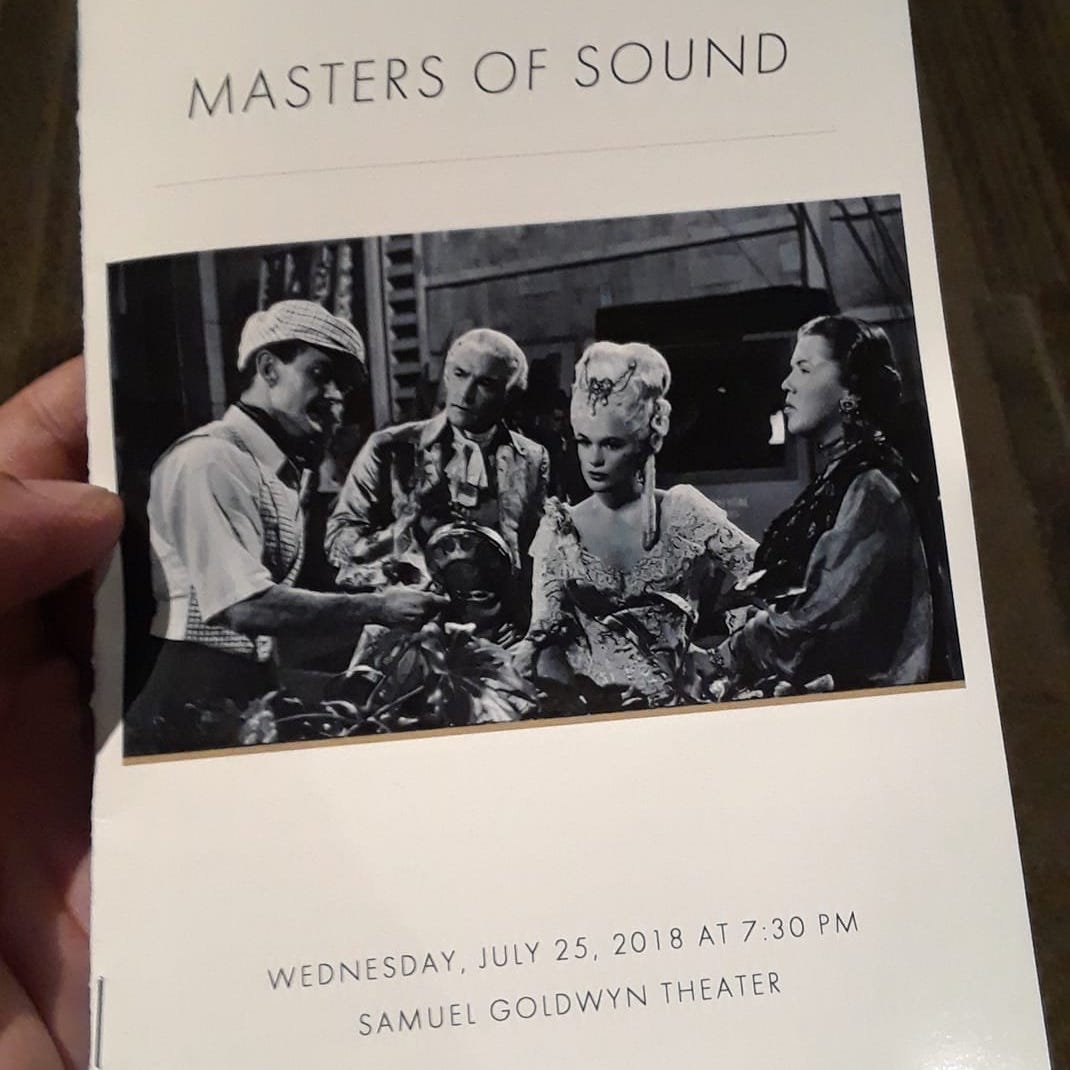 On July 25th 2018, The Hollywood Sound Museum was invited to host an exhibit of film sound artifacts at the "Masters Of Sound" program, held at the Academy of Motion Picture Arts and Sciences in Beverly Hills. Our display included Sound Editor Kay Rose's moviola, which she used to create her Oscar-winning sound effects for "The River" (1984); the sound editing cut list from "Total Recall" (1990); and items from "Raiders of the Lost Ark" (1981) - original master recording tapes, and the Oscar received by Re-Recording Mixer Bill Varney for his work on the film.
Check back for updates… follow the social media links on our "CONTACT" page… and Keep Listening!
The Hollywood Sound Museum is a 501(c)(3) non-profit organization.
© 2023 The Hollywood Sound Museum